COSTA RICA - PART DEUX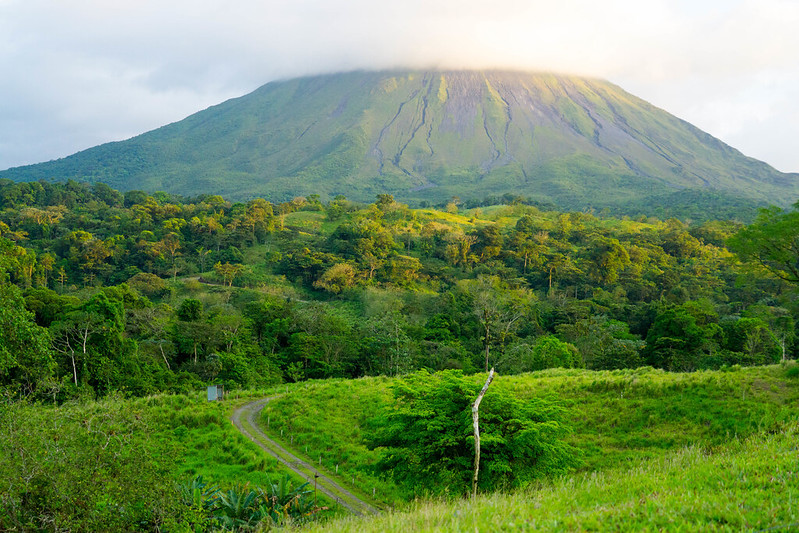 Summary
I fell in love with Costa Rica the first time I went there. I was my first trip outside of the US and I was amazed by the natural beauty and kindness of the people.
Our itinerary / high level plan
| Date | Activity | Driving | Stay | Notes |
| --- | --- | --- | --- | --- |
| 1 | Fly into San Jose | - | Melrost Airport B&B |   |
| 2 | Drive to Arenal | 3-4 hrs | Arenal - Volcano Lodge, Hotel & Thermal Experience | Pick up car Vamos was great |
| 3 | Canoa Negro Float | Hotel Pickup | Arenal | One of the best ways to see wild life |
| 4 | Hanging Bridge, Arenal 1968 | None | Arenal | 1968 trail was amazing |
| 5 | Drive to Monte Verde | 3-4 hours | Hotel Claro de Luna | best roads are Route 142 to Tilaran, then Route 145 to 606. This drive takes about 3.5-4 hours (from La Fortuna) and is along a mix of paved and dirt roads |
| 6 | In Monte Verde | None | Monte Verde | https://reservacuricancha.com/ You can also give us a call at: (506) 2645-6915 / (506) 8448-8283 Starts at 6:00. |
| 7 | Drive to Jaco |   | Hotel Club del Mar Oceanfront | Hotel was nice. Beach town for locals. |
| 8 | Drive to San Jose |   | Marriott Hotel Hacienda Belen | Beautiful hotel. Great dinner and some tennis in sandals |
| 9 | Fly to Seattle |   | Marriott Hotel |   |
Local services we used
Car rental (Vamos). They dropped off and picked up the car from the hotels we stayed in for a very reasonable price ($20ish)
Get a SIM card with Kolbi. great coverage
What you will need to bring with you
Head lamps
Baby wipes ?
Small hand sanitizer(s)
Diarreah pills
Arnica cream or gel - in case of bumps, bruises, etc - it works wonders.
Ponchos / small umbrella
Money belt
Sony camera + extra batteries + charger
Water shoes for beach and ocean
Spanish language book / dictionary / translation app
Plastic bags, zip log bags
Several color copies of passport
Long socks , up to knees
TP roll ?
Take cash $400 or so each
Chafing cream
Bandana
Small first aid kit
Summit packs (2?)
Travel insurance for United flight
Driving
Driving in CR is very peaceful. The traffic is well behaved, especially once you are out of the capital San Jose. We planned our rentals in such a way that Vamos delivered the car to us on our 1st day of the rental and picked it up on the last day from a different location. This is the way to do it instead of figuring out a way to get to their office in SJ on pickup and return.
San Jose to Arenal :
San Jose to Arenal: If you are coming from San Jose, it should take you no more than 3-4 hours to get to La Fortuna, Costa Rica. Traveling west on Route 1 will take you to San Ramon where you will then take Route 702 to La Fortuna. The total driving distance from La Fortuna/Arenal to San Jose is 139 km (86 miles). Although it doesn't sound like a long distance, the winding roads will slow you down so be sure to plan accordingly.
Arenal to Monte Verde :

Monte Verde to Jaco

Jaco to San Jose